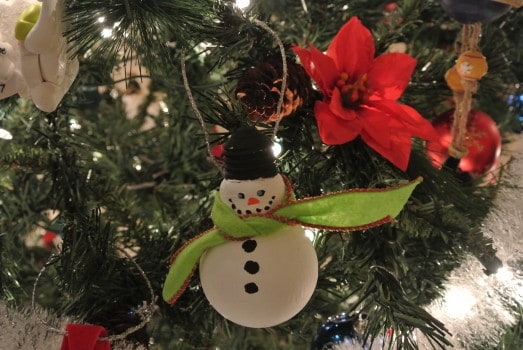 Snowman ornament 
This Christmas season we are crafting up a storm. One of the things we wanted to make were snowman ornaments out of our burnt out light bulbs! With Kris recently taking his Master Composter course this was definitely right up his alley. Also if you are local to Edmonton, the Reuse Centre is a great place to look around for supplies and other craftspsration.
supplies needed for the snowman ornament
Lightbulb 

Hot Glue Gun

Scissors

Something to hold the lightbulb while you paint it

Paint brushes 

White, black, and orange paint 

Ribbon or extra fabric for the snowman's scarf

Wire for hanging the ornament 
For the simple to follow directions on how to make this snowman ornament you can watch this video that I made. 
I would love to what your creations looks like! Tag me on Instagram, Twitter, or Facebook!