Whether you're looking to take some family photos around Edmonton now or when the weather is nicer, this is a great list to have on hand!  
Where to take family photos around Edmonton
Olde Back Roads
Perfect for any occasion and season Olde Back Roads offers one of a kind props an backgrounds! Located just out outside of Stony Plain the cost is $50/hour. 
Get directions here
The Edmonton Foot Bridge
To get to this location take Wolf Willow Bridge! Even better it takes you for a beautiful hike to Fort Edmonton Park. In the summer sometimes they leave a boat in the water which makes for some beautiful photo ops! 
Alexander Circle
In the summer time with the fountains on it's a perfect background! To find out where to go all you need to do is google "Alexander Circle" in Edmonton. 
Mactaggart Sanctuary
If you're prepared to do a little bit of hiking, this is a great area for some wooded background photos! Find this location at 13069 23 Ave
Clifford E Lee Sanctuary
Located 20 minutes South of Spruce Grove on RR 264 this is a perfect locations for family photos in every season!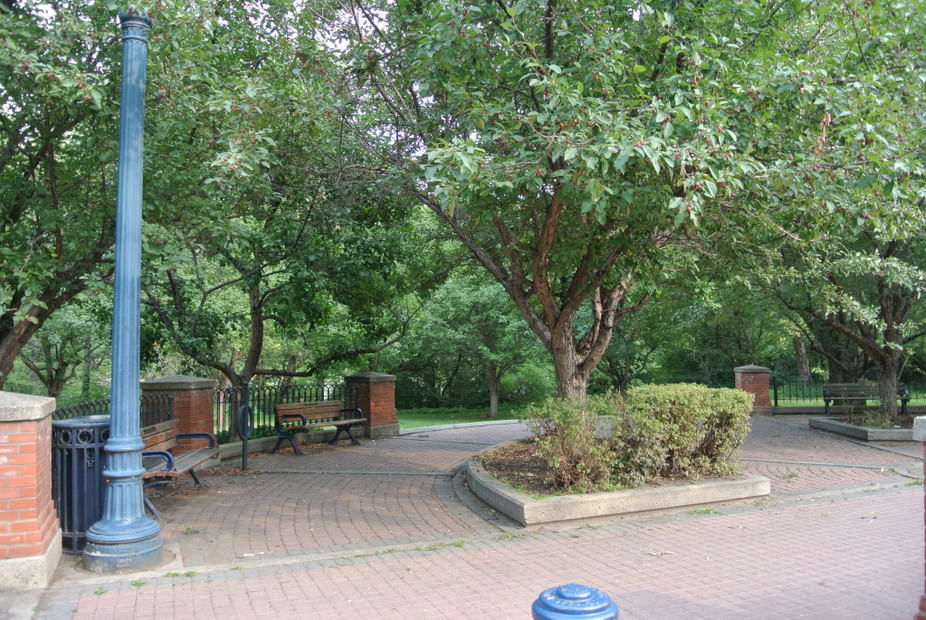 By Telus Field
This location is near and dear to my heart as I had some of my wedding pictures taken here. So beautiful. It's one of those locations that are beautiful through many seasons. You can find this location on 100ave & 100st. 
End of Steel Park
Just a little off of Whyte Ave and the Strathcona Farmer's market is this photo opp. You can't go into the train but you can climb up the stairs and stand on the outside of it. You can find it at 8720-104 street. 
Behind Old Strathcona Farmers Market
It's close to End of Steel Park and it has some cool features like old train tracks and a graffiti background. Find it at 10310 83 Ave
The canopy behind Clearview Rec Centre
I know it seems like an odd place however it's a hidden gem! To get there park by the outdoor soccer field behind the rec centre and take a left on the path that goes to the condos. 
Sturgeon River Valley
Located in St.Albert family photos with an old wood bridge in the background make for some great photos! Get access to this location on the North side of the river right across St.Albert Place (close to the children's walking bridge)
Alberta Legislature Fountains
Definitely a photo op that has to wait until the warm weather, but when they are on the pictures are awesome in daylight or at night. Find them at 10800 97 Ave
The Photographer Studio
This is a little different because it's all inside! Prices per hour vary from $25-$40 but there are some beautiful backgrounds that can be created. There are 3 locations to choose from, depending on your needs. Get more details here! 
Where are your favourite places to take family photos? I know that there are so many places that I didn't even put a dent in the list.