When I had Carter there was a Movies for Mommies that took place on a weekly basis out in Spruce Grove. A bunch of us moms would get together and see the latest movies in a kid friendly atmosphere and it was awesome!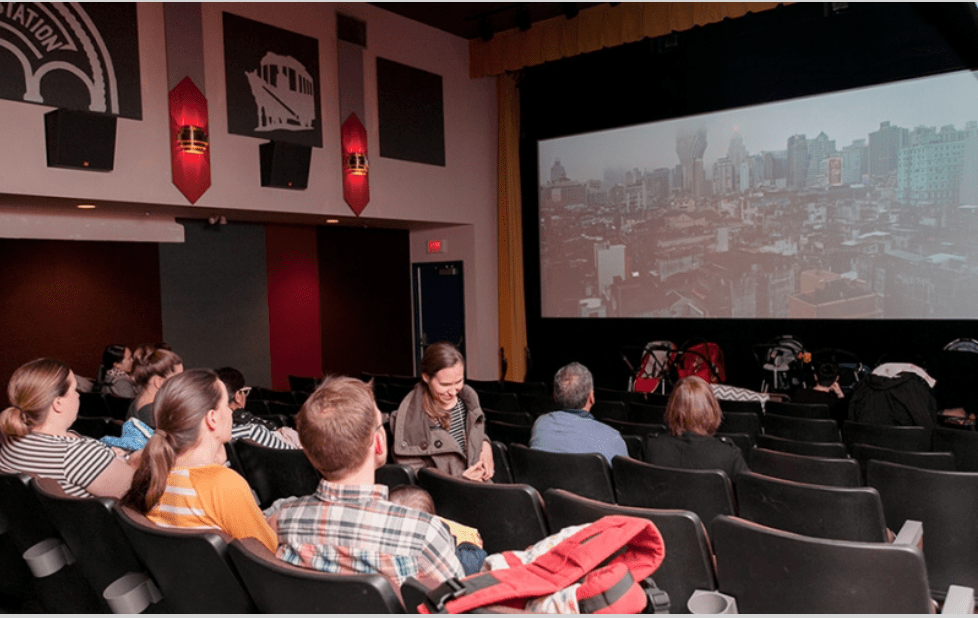 The first Movies for Mommies in Edmonton will be taking place on Wednesday March 22nd at the Princess Theatre (10337-82 Ave). This awesome event will happen every second Wednesday with doors opening at 12:30pm and the movie starting at 1:00pm.
Some great things about Movies for Mommies
Some of the features that will make your experience at Movies for Mommies great are: 
Change tables located in the theatre 

Bottle warming available 

A cry room so you don't have to miss the movie

Reduced sound levels

Dim lights 

Stroller parking 

There's generally some pretty awesome swag
Open day Pre-show
To celebrate the first screening, you can get a mini photo shoot for your little one (at no extra cost!) from Krystal Black Photography as well as enter a raffle for a gift! To take advantage of the pre-show activities make sure that you are there for 12:30pm. 
Where to get tickets
Tickets can be purchased on the day of at the box office. Admission is $11.25/person and kids 0 – 12 months are free. A concession will also be open for you to purchase popcorn, snacks, and beverages. 
Stay up to date on Movies for Mommies
To stay up to date on what movies are showing, pre-show activities taking place, and any other details you can follow Movies for Mommies on Facebook. 
Photo credit: Movies for Mommies Canada Facebook Page