The opening dates for Edmonton Spray Parks & Water Play areas have been announced and we can't wait! My kids have already been asking for those impromptu spray park days, and to be honest (after the winter we've had) I am so ready too!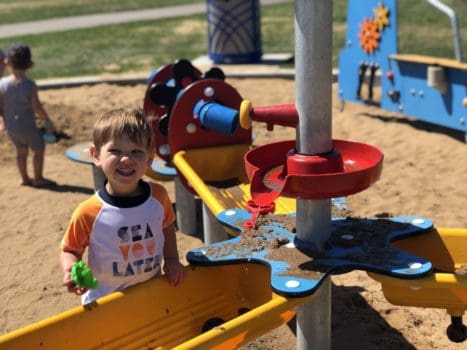 Opening Dates For Edmonton Spray Parks & Water Play
Get your bathing suits ready! Not only is this a great FREE activity for Edmonton & area families, but it's also a great way to enjoy some of the amazing parks that we have around Edmonton.
Beginning on May 18th you can find district sites open and on May 25th neighbourhood sites will be open. For the full list of which spray parks & water play areas opening in your area and to see if opening sates have been delayed you can visit the City of Edmonton website at www.edmonton.ca.

Want to see some of our favourite Spray Parks & Water Play areas? Subscribe to the
Just Another Edmonton Mommy YouTube channel to see the ones that we have visited and ones that we will be visiting over the Summer of 2019! Also, make sure to check out this list of Toddler-Friendly Spray Parks around Edmonton.