Warm weekends and summer holidays are upon us and Long Island Lake Day Use area is one location to add to your places to check out.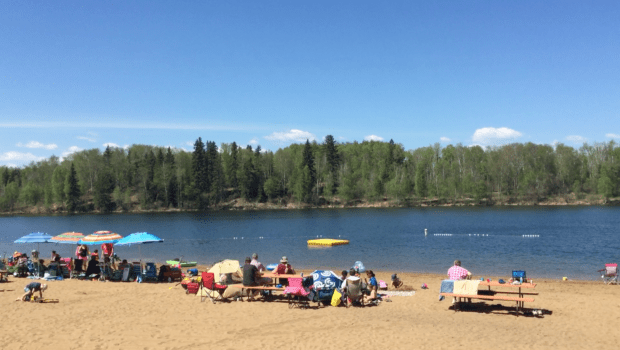 Day trips from Edmonton, Long Island Lake Campground
Located just 90 minutes North of Edmonton in Westlock County, the day use area can be accessed through the Long Island Lake Campground. 
Featuring a small playground on the beach for kids to play, volleyball area, picnic sites with some that have fire pits and a beautiful beach it's the perfect way to spend a hot sunny day with the family. 
The cost for day use is $5 per vehicle (large groups are more) and gates open at 7:00 am. A small store is located onsite that offers a place to purchase snacks and drinks. 
To get more details on the day use area as well as camping, visit the Westlock County Website.