One of the best things about the weeks and days leading up to Christmas is the lights and decorations that can be found. When I was asked if I wanted to take a Ford EcoSport for a few days to test drive, I knew EXACTLY what we would be doing – and it was all a surprise for my kids!
Our first stop was Candy Cane Lane which is must-see here in Edmonton. It was opening night and the perfect start to our weekend.
After a quick stop for some hot chocolate from Starbucks, we made the drive to Magic of Lights which is out at Castrol Raceway. Last year was its first year open and Kris and I went to check it out, but we didn't bring the kids. I was super excited to surprise them with this gem, and they loved it.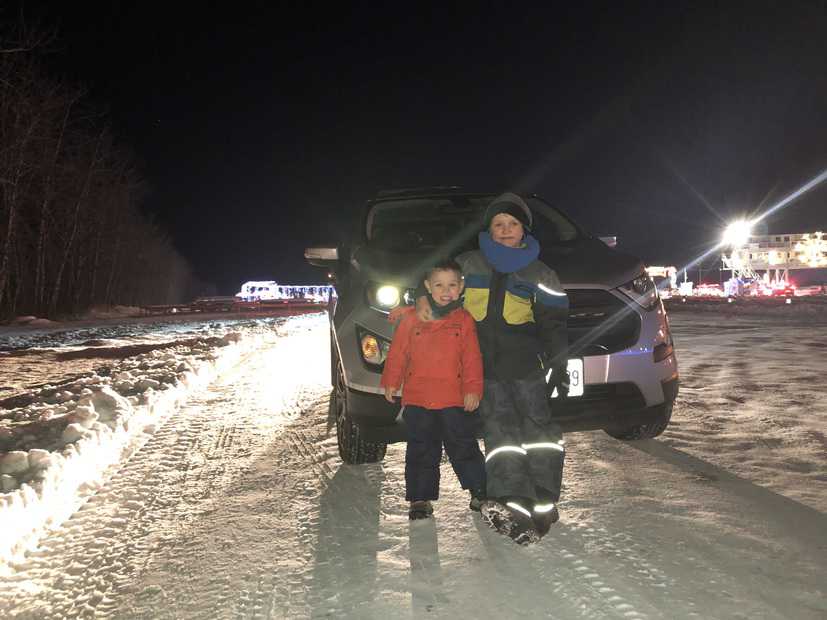 The next night we took a drive around St. Albert and North Edmonton using the Edmonton Christmas Light Map to see which houses were decorated. The one in St. Albert that was decorate\d with The Whoville theme was by far our favorite.

Ford EcoSport Features
The Ford EcoSport is a compact SUV that seats 5 people. My kids, while closer in proximity than they are used to were all able to fit, which included my youngest car seat. This vehicle has 2 sets of car seat anchors and if you were looking to seat 3 across is would work best with skinnier car seats such as a Diono.
This vehicle had great response and pickup, and I loved the turning radius.
To help reduce the amount of gas that you use the Auto Start-Stop Technology shuts off the engine automatically when you're waiting at traffic lights or idling.
Apple CarPlay is one of my favourite features from all of the Ford vehicles that I tested. The Ford EcoSport has an 8inch screen to display it all!
The rear door doesn't open like a typical trunk but rather opens outwards like a car door. I thought this was a pretty cool feature.
Read my other Ford Reviews
Ford Edge
Ford Focus Titanium
Ford C-Max Hybrid 
Ford F-350 Platinum
Ford F-150 Platinum
This post was created in partnership with Ford Canada and Pumpkin PR all opinions are my own.